The Library History Buff
Promoting the appreciation, enjoyment, and preservation of library history
---
Library Bookplates
Collecting bookplates is a collecting interest for a significant number of people and can be a serious undertaking. Collecting institutional library bookplates as opposed to private library bookplates is a less costly undertaking. Both library bookplates and library bookplate collecting have been around for many years. I was fortunate enough to obtain a collection of library bookplates that was assembled by Essae Martha Culver who was executive secretary of the Louisiana Library Commission and later Louisiana State Librarian. She retired in 1962 after 37 years of service and died in 1972. Most of the bookplates are from the late 19th century and early 20th century. Some examples from the Culver collection: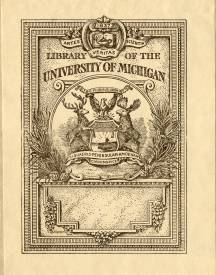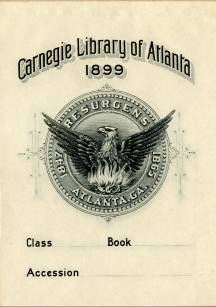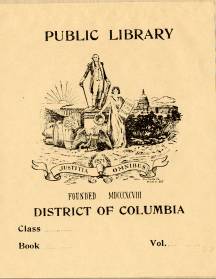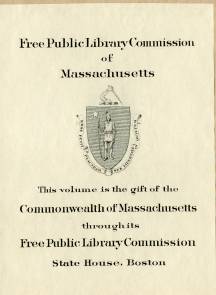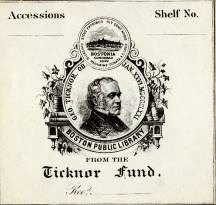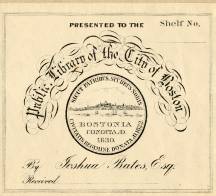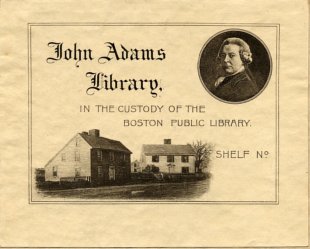 This bookmark which is part of the Culver collection is for the remnants of the personal library of John Adams which is housed in the Boston Public Library. There is a national traveling exhibition entitled "John Adams Unbound: On the Road!" on the John Adams Library that will be displayed at twenty libraries from 2009-2012.
Other bookplates: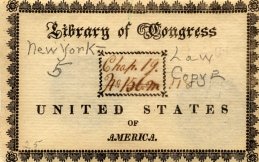 The entire book collection of the Library of Congress which was located in the Capitol was burned by the British in 1814. This is an early bookplate that was used in a book after the library was being rebuilt. The Library of Congress does discard duplicate books in which this bookplate was evidently located.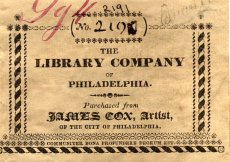 In 1832 Philadelphia artist James Cox sold his collection of almost 5,000 art books to the Library Company of Philadelphia for an annuity of $400. He died a year later. This bookplate is from that collection.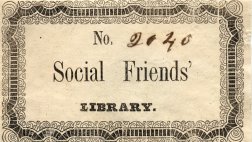 A bookplate from the Social Friends' Library at Dartmouth College, a student literary society. There's a great story about the effort of the faculty to seize this library on the Library History Buff Blog.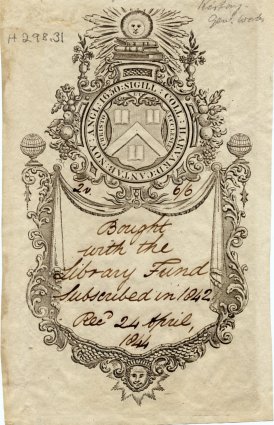 Harvard College Library bookplate, April 24, 1844.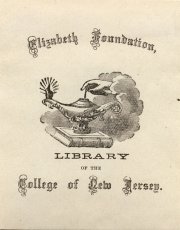 A bookplate for books given by the Elizabeth Foundation to the College of New Jersey which changed its name to Princeton University in 1896.
A United States Light House Establishment bookplate. The lighthouse traveling libraries program was started by the USLHE in 1876 to provide reading materials to isolated lighthouse keepers and their families. See my blog post on lighthouse libraries.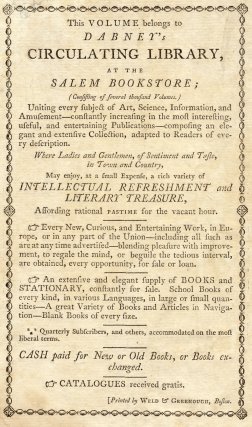 This bookplate is for a book in Dabney's Circulating Library in Salem, MA. See my blog post about Dabney's Circulating Library.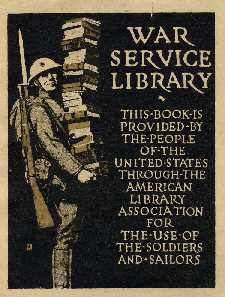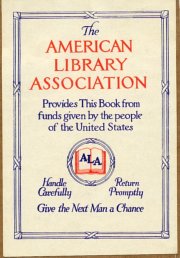 Bookplates used by the American Library Association's Library War Service in World War I. There are several different bookplates that were used.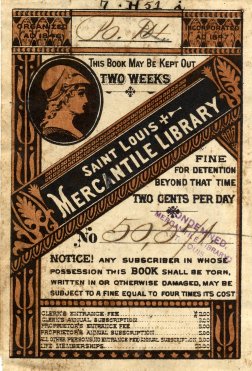 Two early bookplates for the St. Louis Mercantile Library. That library is now part of the Library of the University of Missouri at St. Louis. See my blog post about one of these bookplates.
Bookplate for the Free Library of Union Springs, NY. See my blog post about this bookplate.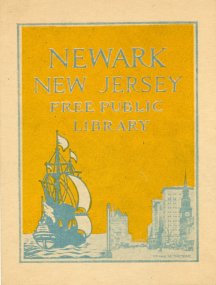 A bookplate for the Newark (NJ) Public Library during the John Cotton Dana era. See the blog post about this bookplate.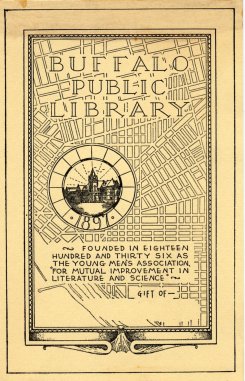 A bookplate for the Buffalo (NY) Public Library. Click here to see a blog post about the bookplate.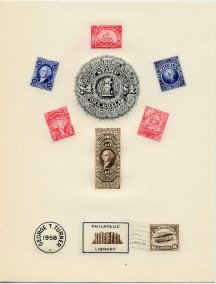 A bookplate for the George T. Turner Philatelic Library, a private library that has been dispersed. Brian Birch is a collector of bookplates used by philatelic libraries and maintains a website which shows many examples.
Bookplate Links:
The Libraries and Culture Bookplate Archive
Lew Jaffe's Bookplate Blog: Confessions of a Bookplate Junkie
"Bookplate Collecting Basics" by Lew Jaffe
Lewis Stark Bookplate Collection at the University of New Hampshire.
American Society for Bookplate Collectors & Designers
Bookplate Registry at the University of Notre Dame
This site created and maintained by Larry T. Nix
Send comments or questions to nix@libraryhistorybuff.org
Last updated: 01-20-13 © 2005-2013 Larry T. Nix
Also check out the Library History Buff Blog.