The Library History Buff
Promoting the appreciation, enjoyment, and preservation of library history
---
Postcards: Libraries in Winter
Postcards that depict libraries in Winter are unusual. Below are some from my library postcard collection.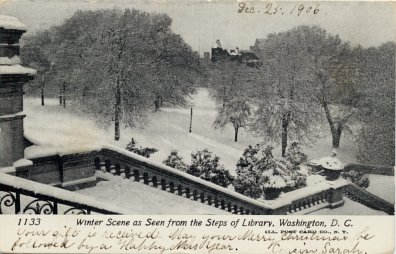 Winter scene from the steps of the Library of Congress. The postcard was mailed on December 25, 1906.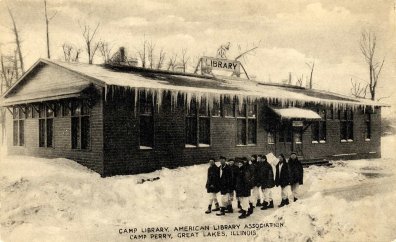 Library of the American Library Association's Library War Service in World War I at Camp Perry, Great Lakes, Illinois.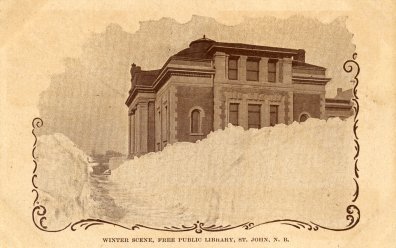 Free Public Library, St. John, New Brunswick, Canada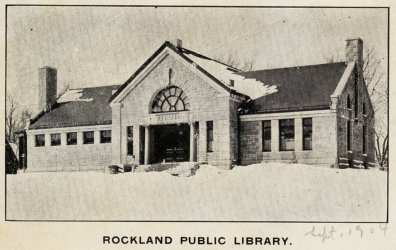 Rockland Public Library, Rockland, Maine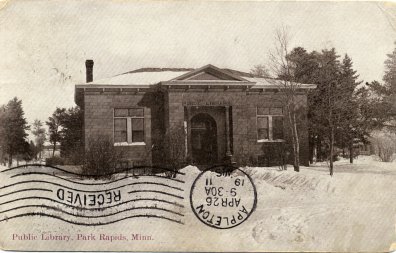 Public Library, Park Rapids, Minnesota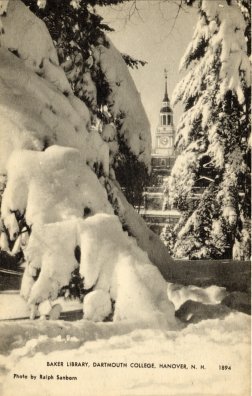 Baker Library, Dartmouth College, Hanover, New Hampshire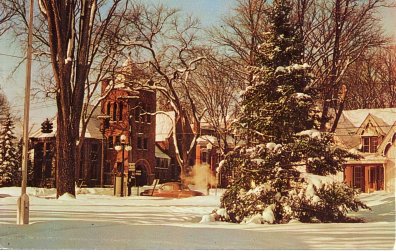 Erwin Library, Boonville, NY. The library is the building on the left with a tower.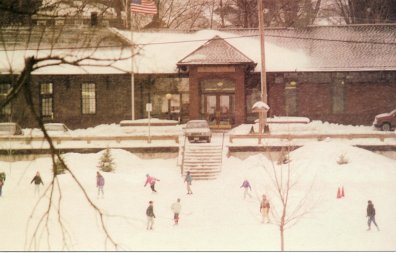 Clifton Springs Public Library in Clifton Springs, NY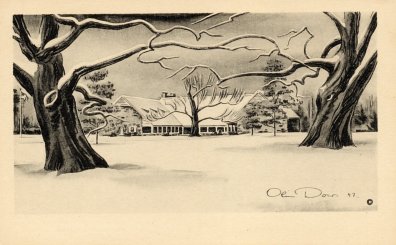 Franklin D. Roosevelt Presidential Library in Hyde Park, NY. Drawing by Olin Dows.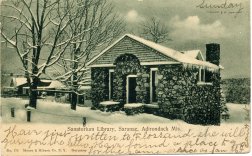 Sanatorium Library, Saranac, NY, Adirondack Mountains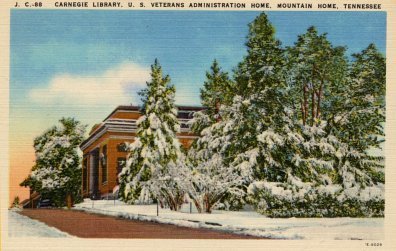 Carnegie Library, U.S. Veterans Administration, Mountain Home, TN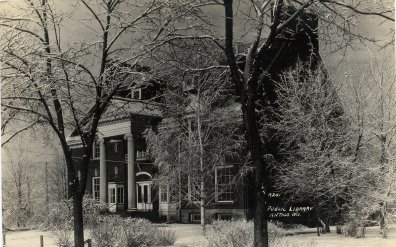 Antigo Public Library, Antigo, WI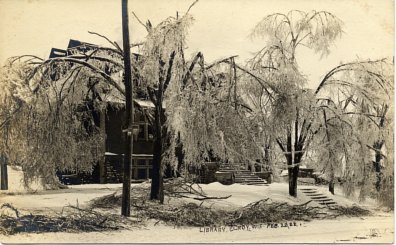 Elroy Public Library, Elroy, WI in the ice storm of 1922. For more about this card click HERE.
This site created and maintained by Larry T. Nix
Send comments or questions to nix@libraryhistorybuff.org
Last updated: 12-20-13 © 2005-2013 Larry T. Nix
Also check out the Library History Buff Blog.