The Library History Buff
Promoting the appreciation, enjoyment, and preservation of library history
---
U. S. Library People on Postage Stamps
See Library People on Stamps - An Introduction for background information.
See World Library People on Postage Stamps for a more complete list of library people worldwide on postage stamps.
When libraries and library people are depicted on a postage stamp, it is usually in recognition of something that has little to do with the role of libraries or library people in our society. Nonetheless, several individuals who have played a role in the development of America's libraries have appeared on postage stamps.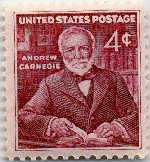 Andrew Carnegie was often referred to as the 'Patron Saint of Libraries'. He donated $56,162,622 for the construction of 2509 library buildings throughout the English-speaking parts of the world. More: Andrew Carnegie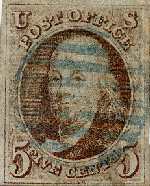 Benjamin Franklin helped found the Library Company of Philadelphia, America's first lending library,in 1731. For a brief period (Dec. 1733-Mar. 1734) Franklin actually served as the librarian for the Library Company. More: Benjamin Franklin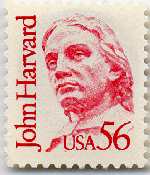 John Harvard Was a Massachusetts clergyman who bequeathed his library of 400 volumes and approximately 780 pounds sterling to the the New College (founded 1636) in Cambridge which was later renamed Harvard College.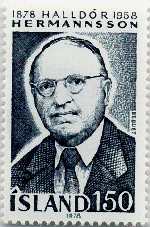 Halldor Hermannsson served as the Curator of the Fiske Icelandic Collection at the Cornell University Library from 1905 to 1948. More: Halldor Hermannsson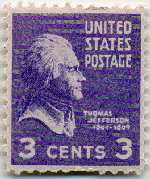 Thomas Jefferson was the third President of the United States, 1801-09. He cataloged and classified material for the University of Virginia Library as well as his own private library, later the nucleus of the Library of Congress. More: Thomas Jefferson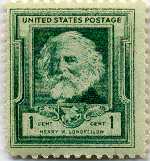 Henry Wadsworth Longfellow served as Librarian of Bowdoin College Library in Brunswick, Maine from 1829-1835 during the same period in which he taught modern languages for the College. More: Henry Wadsworth Longfellow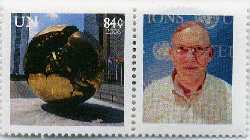 Larry T. Nix, the Library History Buff, on a personalized stamp issued by the United Nations in New York.
This site created and maintained by Larry T. Nix
Send comments or questions to nix@libraryhistorybuff.org
Last updated: 12-04-08 © 2005-2008 Larry T. Nix
Also check out the Library History Buff Blog.